We are happy to announce the recent release of our newest Tabletop Terrain piece – Iron Sky City HAB Unit A.
The Iron Sky City HAB Unit A was designed to provide a modular and versatile way to setup your Sci-Fi gaming table, whether that be for a futuristic city like the ones seen in Corvus Belli's Infinity or in a much darker future setting like that seen in Warhammer 40k or the upcoming Necromunda game.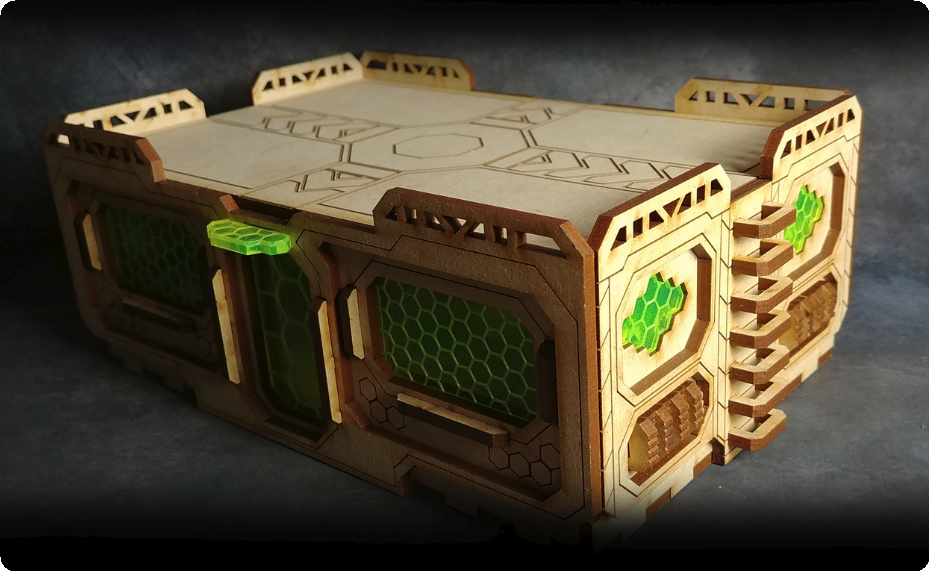 Each HAB Unit features removable / swappable doors and windows which come with both MDF and acrylic options.
Paint the MDF doors/windows to your liking to signify armored doors / windows or just a simple closed door setup.  Swap them out for the fluorescent acrylic windows / doors to signify a force-filed type door setup, or remove any of the doors/windows completely to make line of sight into the building.
The interior of the Hab Unit features two holo-display consoles on each side of the building.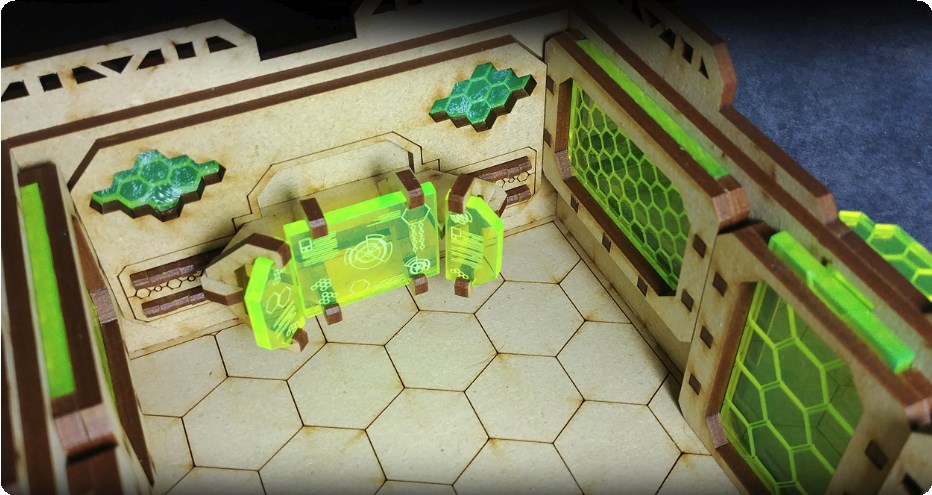 Combine multiple Hab Units to create unique stacked combinations of terrain (the Hab Units were designed to be fully stackable).
The Hab Units are made from high quality MDF wood and Acrylics for durability and precision laser-cut to these dimensions:
Width: ~136 mm ( Approx 5 inches )
Length: ~200 mm ( Approx 7.75 inches )
Height: ~74 mm (
 Approx 3 inches )
The Iron Sky City HAB Unit A is now available on our store as a single unit here, or as a three pack here.

Enjoyed this post? Follow and like us: