Today I spent the day cleaning and organizing my spare room so that I can set it up to start doing videos again for my tabletop hobby.
I'm still figuring out what the best way to setup a small table and camera setup in there so that I can do product unboxing videos, review videos, painting videos and maybe a few other types of videos related to tabletop gaming.
This is a picture of my setup so far…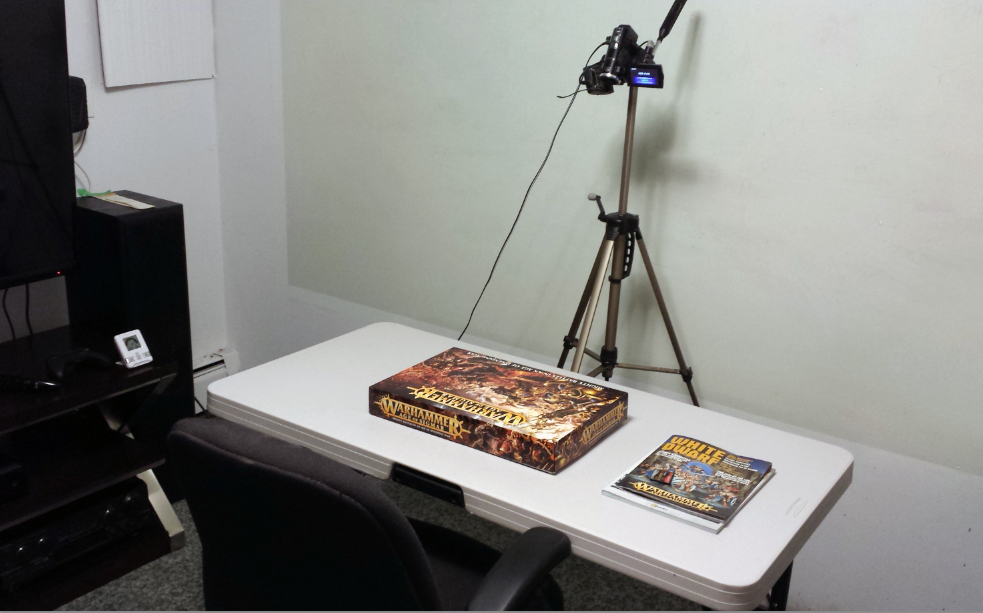 Yes, that is a brand new box of the Warhammer Age of Sigmar starter set. 🙂
I haven't opened it up to play with it yet as I want to do an unboxing video first.
Tomorrow I'll shoot a video unboxing and see how well the setup works in terms of getting the right camera angle and perspective from the camera location.
Stay tuned, lots of new videos coming soon!


Enjoyed this post? Follow and like us: