Here's how you can help Spread the Word about my Twitch Stream and help me to activate more giveaways!
1 – Follow My Stream
Follow my stream on Twitch.
Simply visit https://www.twitch.tv/tabletopgamerdotcom and click the FOLLOW button up top.
2 – Auto-host My Stream
Add my stream to your Auto-Host list, so that you automatically host my channel whenever you're not streaming.
Step 1 – Visit Your Settings Page on Twitch
https://www.twitch.tv/settings/channel
Step 2 – Scroll Down to the very Bottom and Add TabletopGamerDotCom to the List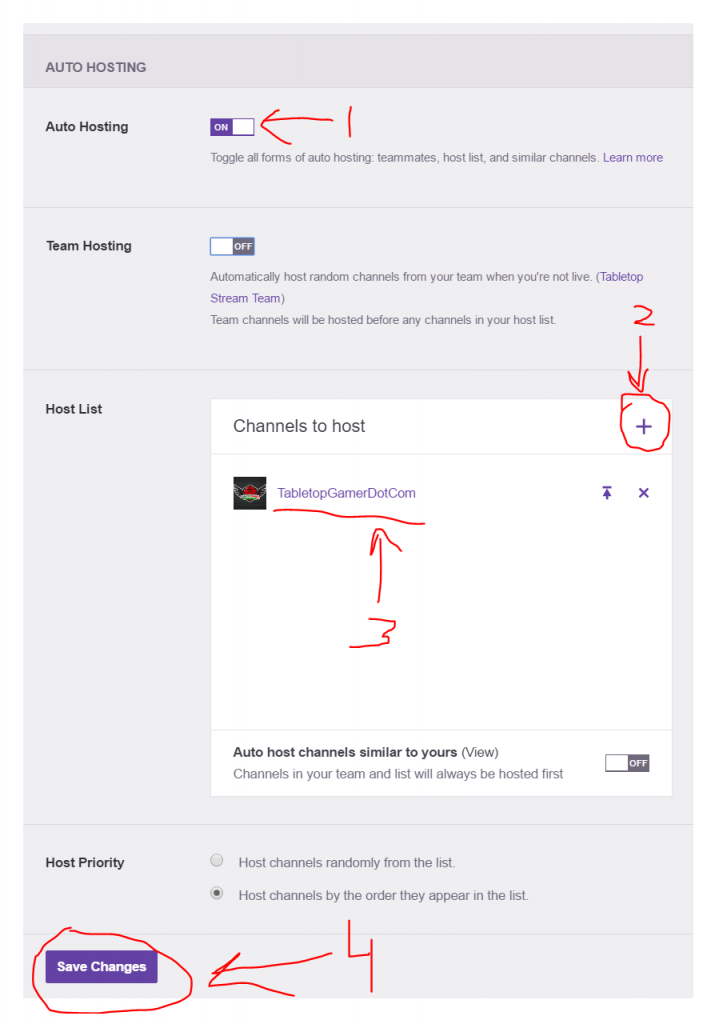 Step 3 – Click Save And You're Done!
3 – Send Out a Tweet and Let Your Friends Know You're Watching
You can tweet out something like:
Watching @tabletopgamertv LIVE on Twitch at https://www.twitch.tv/tabletopgamerdotcom