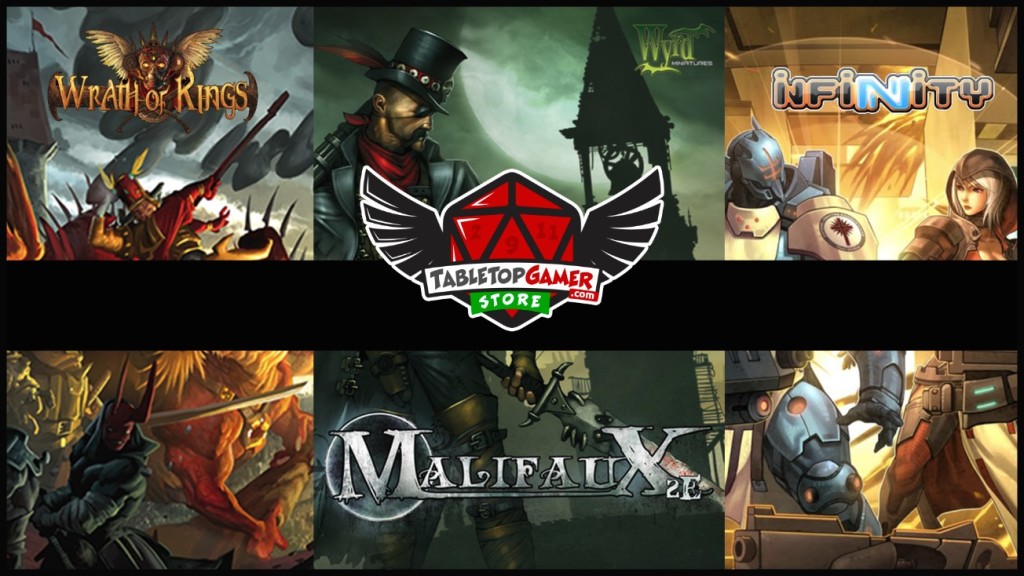 If you haven't had a chance to pop by our Tabletop Gamer Store in the last few days, we have just completed uploading our inventory lists for 3 games we are going to be selling on our store in addition to our terrain.
Malifaux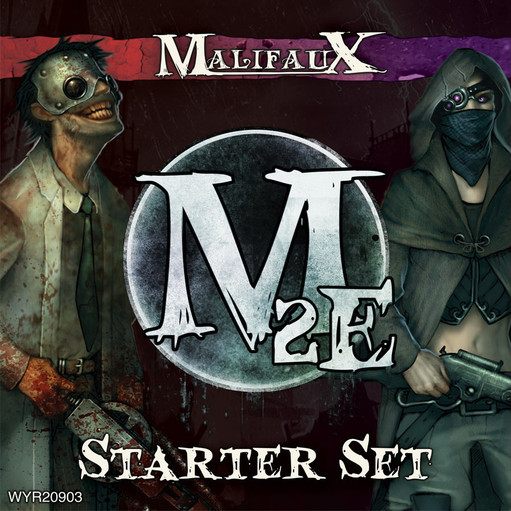 The first game we're now going to be stocking at our store is Malifaux from Wyrd Miniatures.
If you haven't heard of Malifaux, it's a small scale / skirmish type miniatures game with the unique twist of being a really weird and twisted looking game.
One of the first things that many people say when they first see a set of Malifaux miniatures is "These look weird!", which is no surprise since the company who creates them is called Wyrd, so I'm sure creating weird looking miniatures is part of their plan. 🙂
Some people love the fact that these miniatures are different looking, and have that unique, slightly twisted look to them, while others don't care for them.
I find them rather fascinating which is why I've decided to stock them on our store, and to start designing terrain for the game very soon as well.
Check out Malifaux at our store here.
Infinity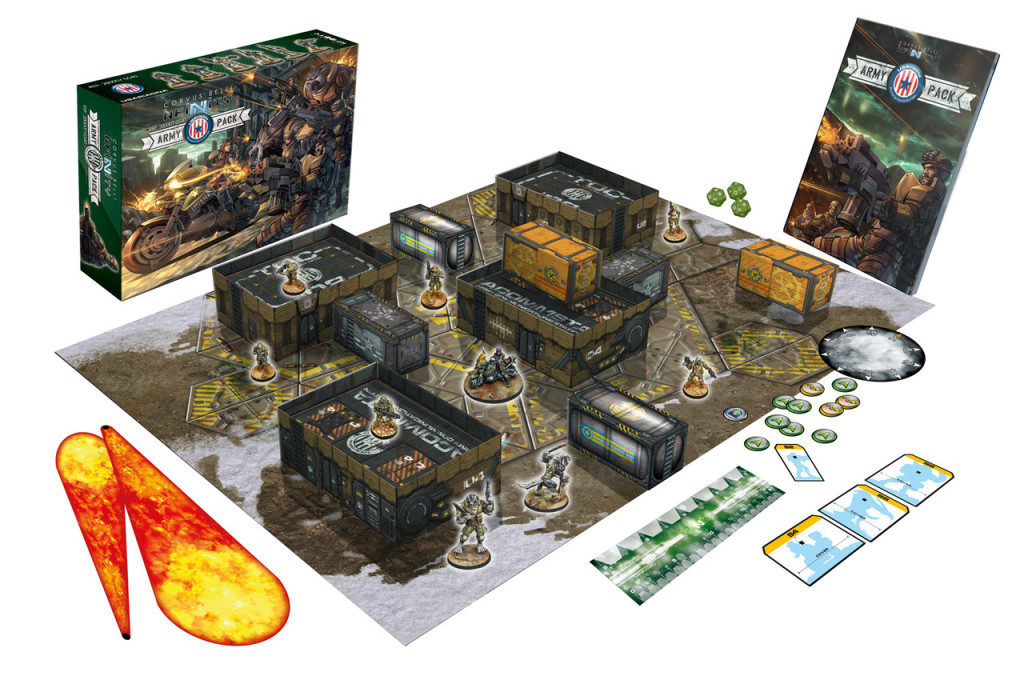 The second game we've decided to stock is Infinity from Corvus Belli.
Similar game size to Malifaux, Infinity is a smaller scale / skirmish type game which takes place in the not too distant future.
Although the game has been around for more than 10 years, it has seen a recent surge of growth in the last few years which is really exciting because I love their miniatures.
I always found their artwork and miniature design awesome, and I'm super excited to start stocking their miniatures on our store and to start producing terrain for Infinity very soon as well.
Check out Infinity at our store here.
Wrath of Kings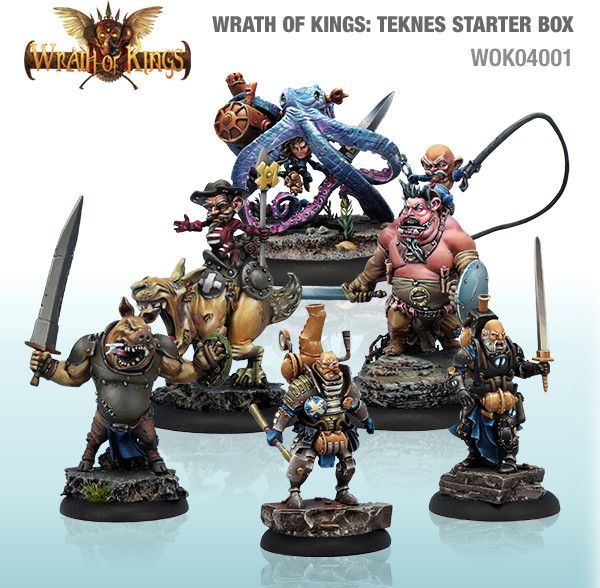 The third game we've decided to stock at our store is called Wrath of Kings from Cool Mini or Not.
Unlike Malifaux and Infinity, which have been around for quite some time now, Wrath of Kings is a newcomer to the market.  It was originally released as a very successful Kickstarter campaign in 2013 and has continued to grow in popularity ever since.
I actually didn't hear about the game until this year, but as soon as I heard about the game and saw the miniatures I instantly fell in love with them.
I love the unique designs and the types of characters that the game brings to the table.
We are now stocking the full range of Wrath of Kings miniatures at our store and I am planning on designing and releasing some terrain for Wrath of Kings as well.
Check out Wrath of Kings at our store here.
Why We've Decided to Support These Games
One of the questions that I have been asked by a few people is why did I  decide to stock and sell tabletop miniatures on our store as a terrain designer / producer.
Meaning, why am I not just focusing 100% on producing terrain and that's it?  Why tie up resources, and time into carrying these miniatures?
Well, here's my reasoning on this topic…
Reason #1 – Showing Support For the Games
My first reason for carrying these miniature games at our store is to show my support for these games.
I've been around this industry, on and off, for 10+ years and and last year I came back from a bit of a hiatus I took from tabletop gaming for a few years.
A lot of stuff has changed in the industry, but many other things have remained the same.
One of the things that I noticed that hasn't changed is the lack of support for these smaller / skirmish type games at the local brick-and-mortar store level.
With the market becoming more and more competitive, and margins shrinking, most brick-and-mortar retailers are continuing to shrink their inventory levels and range of products that they carry and deciding to put their focus on games that they know will perform such as 40K and maybe Warmahordes.
Meaning, from their perspective why take a chance and tie up $5k – $10k in inventory of let's say a game like Wrath of Kings, which may or may not sell for them locally, when they can take that same money and put it into carrying more Space Marines which they know will sell.  This makes sense for them, business wise, but it sucks for us as a community who want variety!
Don't get me wrong, I love my Space Marines, but I also like NEW and DIFFERENT things as well. 🙂
Not only that, but most stores have had to shift focus to supporting other products such as collectible cards and/or comics or kids toys in order to survive.
One local hobby store I walked into, which seems to carry at least 10,000 items of inventory such as models, paints, hobby supplies etc., I asked them if they stock any tabletop miniatures and they promptly said "No!  We don't bother because then you have to setup a table and a place for people to play the game and we can't afford to waste that much space.  We'd rather use the space for other things."
Even GW stores have been shrinking down to one-man operations.
In the 10+ years or so that I've been in this hobby, I've heard countless opinions on whose fault it is that this type of thing is happening, with everyone blaming someone else.
Some people say it's all GW's fault for being greedy and profit driven and completely disconnected from understanding how the Internet works and the communities online.
Others blame online communities and online retailers who sell miniatures for taking people out of the brick-and-mortar stores and onto the Internet to conduct their tabletop socializing and shopping activities.
Others still blame the global economy, technology, the Internet itself, video games, or "kids today" as the problem.
You'll hear a million opinions from a million people, and in a way I think that everyone has a valid point and an opinion to add to the discussion.
From my perspective, here's how I see things…
I'm the type of person who doesn't like to spend ALL his time complaining or blaming people, companies, technology or other external factors for ruining things.
I'll complain a little bit, but then I catch myself and stop and then I prefer to focus on what I think could be one solution to the problem, and see how it works.
If it doesn't work, I learn from it, and adjust / evolve to something better.
One of the problems I've seen when I've visited the local gaming stores in my area for the last 10 years is a lack of support for the smaller type games like Malifaux, Infinity and Wrath of Kings.
For example one of the stores I have shopped at for years has an overabundance of GW stuff, a little bit of Malifaux stuff, no Infinity and no Wrath of Kings miniatures.
I, as a consumer, would like to buy Infinity and Wrath of Kings miniatures but my local stores don't carry them.
Again, this is totally understandable as they have to do whatever they have to do in order to survive, and if they can only afford to carry and support GW products, that's fine with me.
Even though I know that some people are lucky enough to live in areas where their local stores do support one or more of these smaller type games, and not just GW products, I believe that there are a LOT of people in the same boat as I am, and that is one of the reasons I've decided to carry these miniatures at our store.
I think that companies like Wyrd, and Corvus Belli and Cool Mini or Not deserve to have their games supported, even if it doesn't make sense for most brick-and-mortar stores to carry their ranges in their inventory.
Reason #2 – Diving in and Making Better Terrain
Secondly, the other reason I decided to carry these miniatures is for me and my friends locally to dive into these games in much more depth so that I can design better, more awesome terrain for the games.
By having the inventory in stock, it makes it much easier to get all of my friends into the games, and for us to play together and to learn the ins-and-outs of the games.
Since our local stores don't really carry these games, most of my friends have been building their GW armies, but haven't really gotten into these other games.  That is now changing with them getting started with Infinity and Malifaux and Wrath of Kings.
Reason #3 – Producing Video Content and Growing the Community
Thirdly, another reason I decided to start selling these miniatures is so that I would have access to the games and their miniatures to produce video content such as unboxings, reviews, building and painting tutorials, battle reports and any other types of content which would help the tabletop gaming community to attract newcomers, grow and flourish in the digital age we live in.
I was originally introduced to this hobby by walking into a board game store and seeing some GW miniatures in a glass case, but what really got me addicted to this hobby was the online content, videos and resources that other online content producers created.
I enjoy creating videos and other types of content / resources as well as a way to give back to the community and to help newcomers and to attract new people to the hobby.
Reason #4 – Introducing New Players to These Games
Fourthly, another reason I want to carry these games in our inventory is because I want to help introduce people to these games who may not have heard of them otherwise.
When someone arrives at our online store looking for some new terrain for their 40k table, for example, they might see Wrath of Kings in my inventory and might fall in love with the miniatures like I did and may not have even heard of the game otherwise.
Seeing those games supported by our store and in our online content and videos will hopefully attract more new players to these games which will be win/win for everyone including the game producers.
Reason #5 – More Convenience and Cost Savings For My Customers
And finally, probably the most important reason I decided to carry these miniatures is because I think it's in the best interest of my customers who buy terrain from me.
What I mean by that is that when a person goes onto my online store and purchases some terrain for a game like Infinity or Malifaux or Wrath of Kings, as an example, before completing their purchase they are now presented with an opportunity to also purchase some miniatures for those games that they play.
This offers them the convenience to do all of their shopping for that game in one place, and also saves them money on shipping costs, since we charge a flat rate shipping fee.
So, for example, if someone was looking to buy 3 new miniatures for Infinity this month and to also buy some terrain for it as well, instead of buying their Infinity terrain from us and then having to shop for their miniatures at a different online retailer and paying shipping twice, they can now purchase their terrain AND their miniatures at our store and save some time and money on shipping!
I see this as a win/win scenario for both my customers and my store since we also make a small margin on the miniatures as well which we can then take and re-invest into creating more terrain.
Of course there are some risks involved from my side, in terms of stocking inventory, tying up capital into it, and the risk that my customers will continue to shop for their miniatures elsewhere purely out of habit and just being used to ordering their minis from another online store.
Even though there is that risk, I've decided to go ahead with this idea anyways, and I hope that you, as my customer, give me a chance to be your preferred supplier for the miniature games we carry in addition to the terrain we design and sell.
If this works out, I would like to expand our inventory further and carry more items in stock, as well as possibly expand to other games which might not be getting the support they deserve at the brick-and-mortar local stores.
So if you are into games like Infinity, Malifaux or Wrath of Kings, or you'd like to get into them, I encourage you to give our store a chance to become your terrain AND miniatures supplier for these games!
You can check out the full range of miniatures we have in stock right now at our store here – http://www.tabletopgamerstore.com


Enjoyed this post? Follow and like us: