Today I decided to gather up as many of my painted miniatures as I could find and get them displayed in my glass display case.
Up until now my glass case had some of my painted miniatures, intermixed with a whole bunch of assembled but unpainted miniatures as well and this meant that I didn't have enough room for my painted minis.
So today I decided to clear out space and move anything that is not at least 90% painted out of the case to make room for what I've already painted.
As you can see I have a lot of different armies started in various games, but nothing really fully finished.
This is mostly due to the fact that back in 2011 when I launched TabletopGamer.com, my plan at that time was to run an online store selling miniatures and so I was painting a variety of different miniatures from a variety of different games to showcase all the different categories of products I would be selling.
Since I'm no longer pursuing that, I'm planning on focusing my attention a lot more on painting larger sets of just a few different armies – mostly from Games Workshop.
By displaying my minis in a nice display case, protected from dust, I think it will motivate me to paint more and get more armies completed.
Here are some pics from my display case as it is today.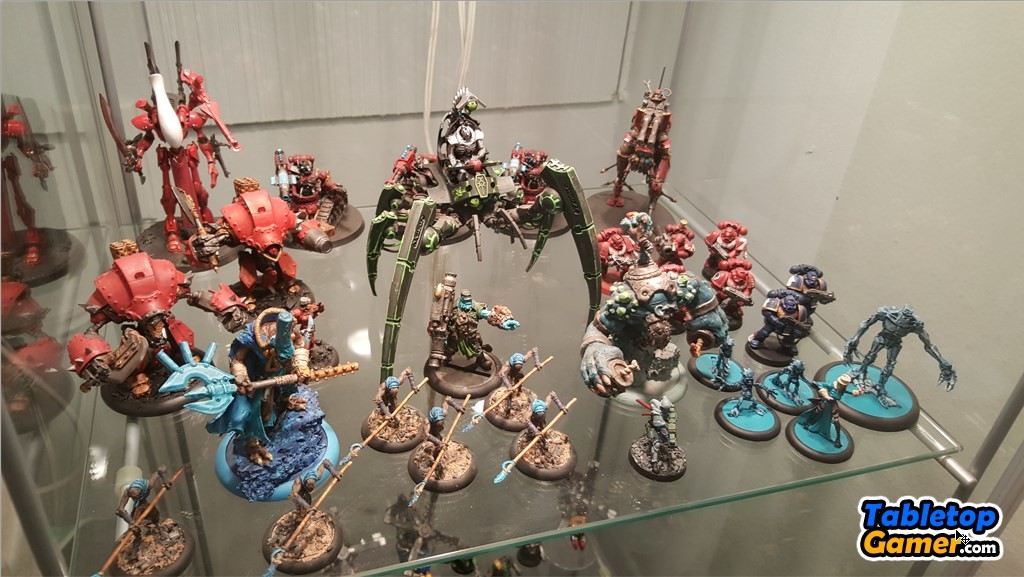 As you can see in the picture above, I've got quite an eclectic collection of various armies starter – LOL.  Time to FOCUS more on one at a time. 🙂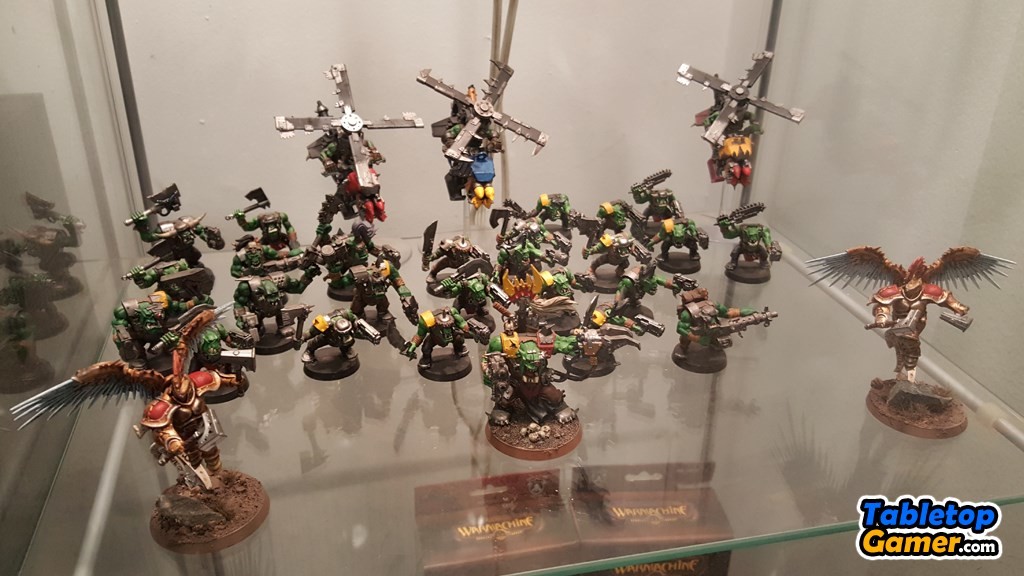 In this pic you can see my mostly completed Ork army from Assault on Black Reach, and the start of my Age of Sigmar army.
These to pictures represent the majority of the miniatures I've painted so far but not all of them.
I still have a few others that I painted years ago, which I've got to track down in my various boxes.
But at least getting these ones displayed in my glass case feels rewarding and is motivating me to start painting a lot more.
What do you think of my collection so far?


Enjoyed this post? Follow and like us: