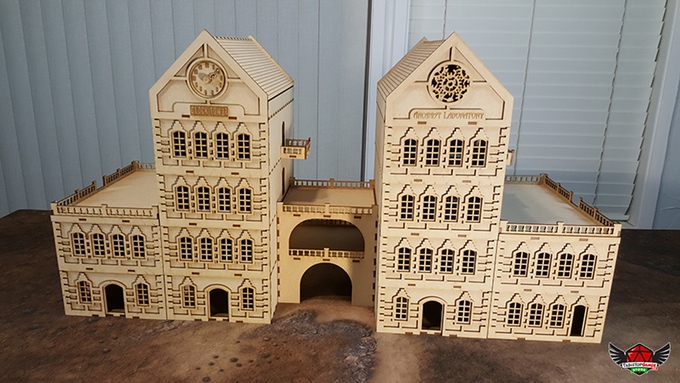 Ground Floor / Middle Module Components
[FA] Floor Type A – Standard Floor, 1″ Grid, No Holes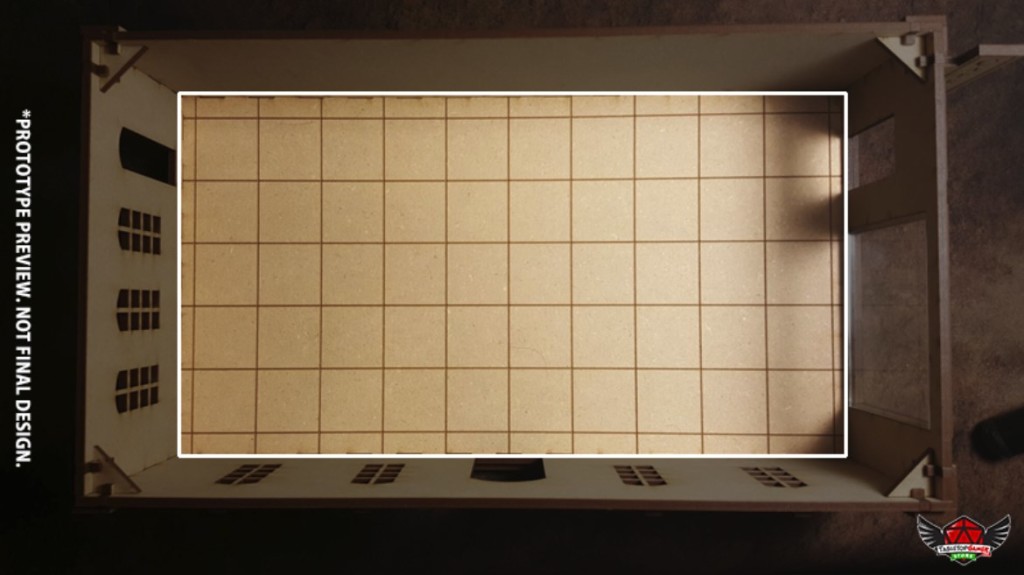 …
---
[FB] Floor Type B – Standard Floor, 1″ Grid, Staircase Hole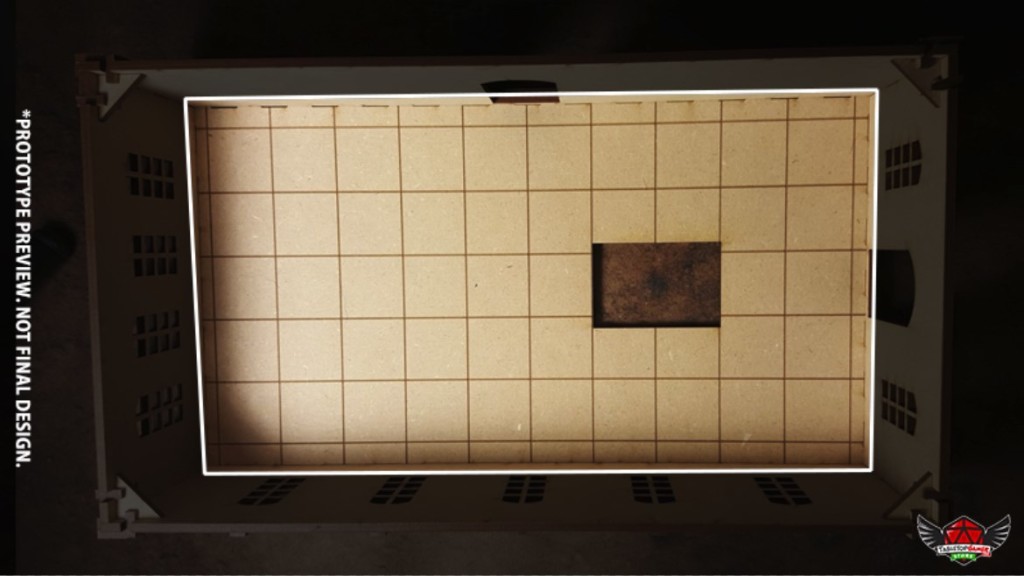 …
---
[WA] Front / Back Wall Type A – Front/Back Wall, Middle Door w/2 Windows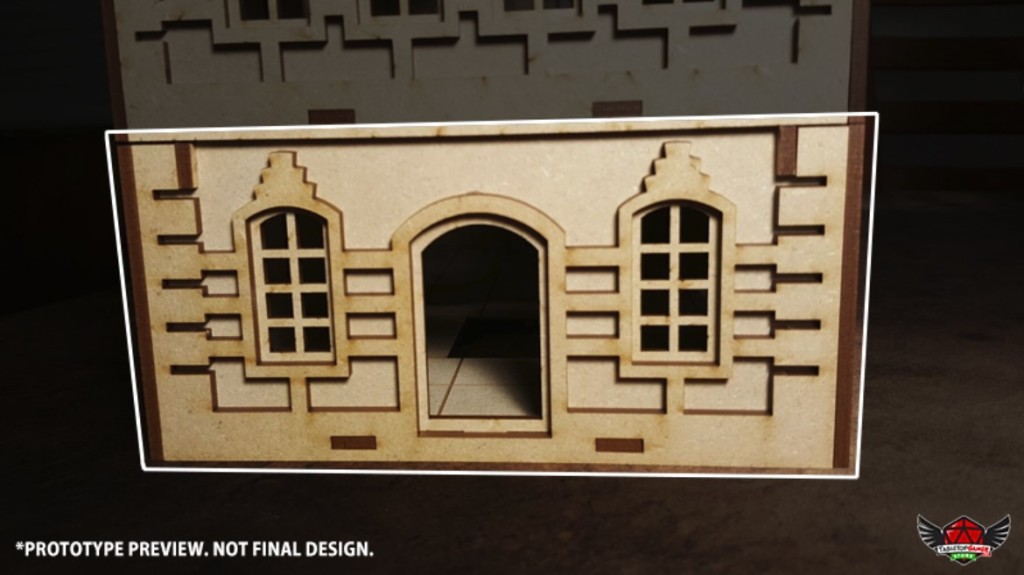 …
---
[WB] Front / Back Wall Type B – Front/Back Wall, 4 Windows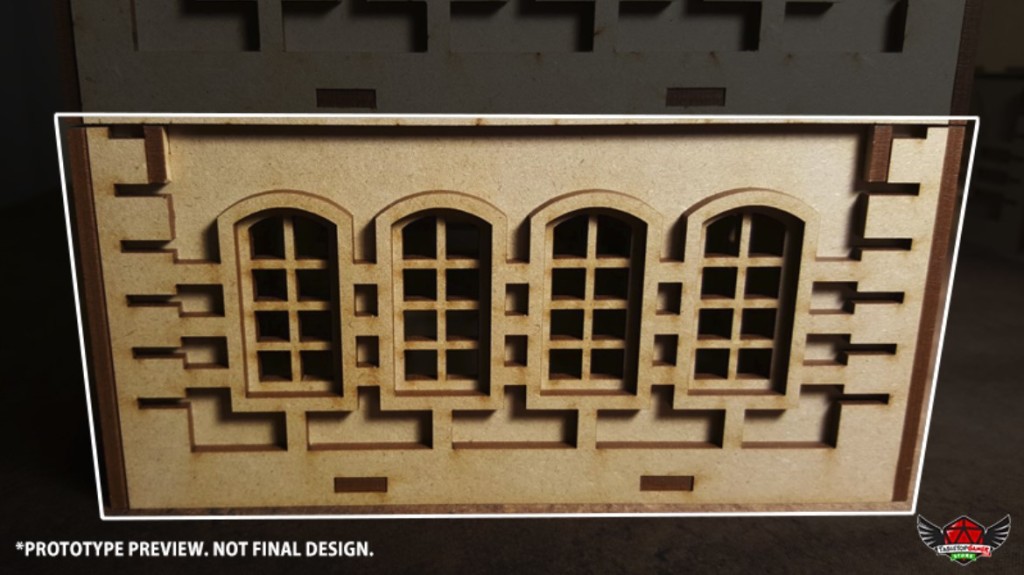 …
---
[WC] Front / Back Wall Type C – Front/Back Wall, Side Door w/3 Windows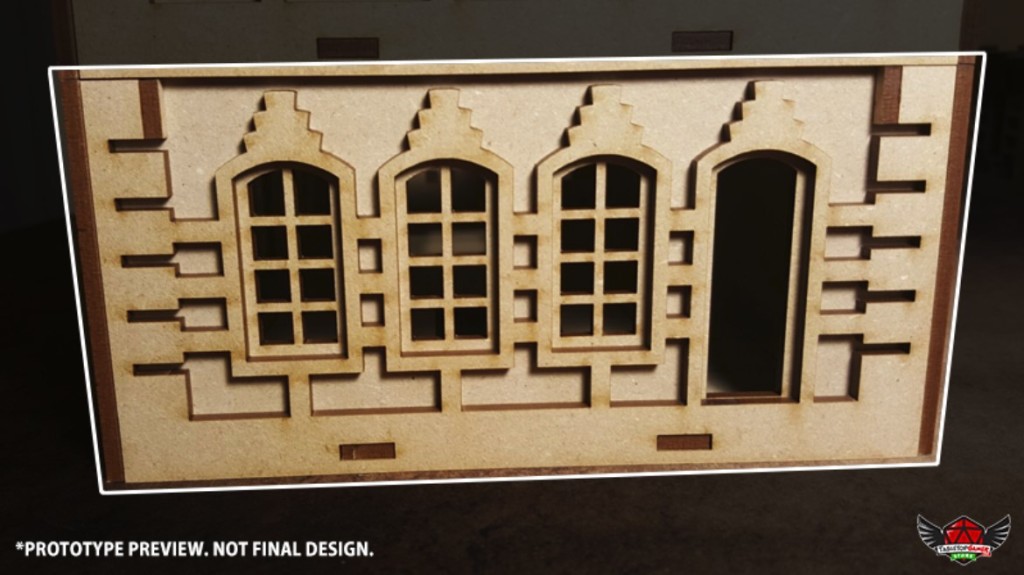 …
---
[WD] Front / Back Wall Type D – Front Wall, Store w/Door and Large Window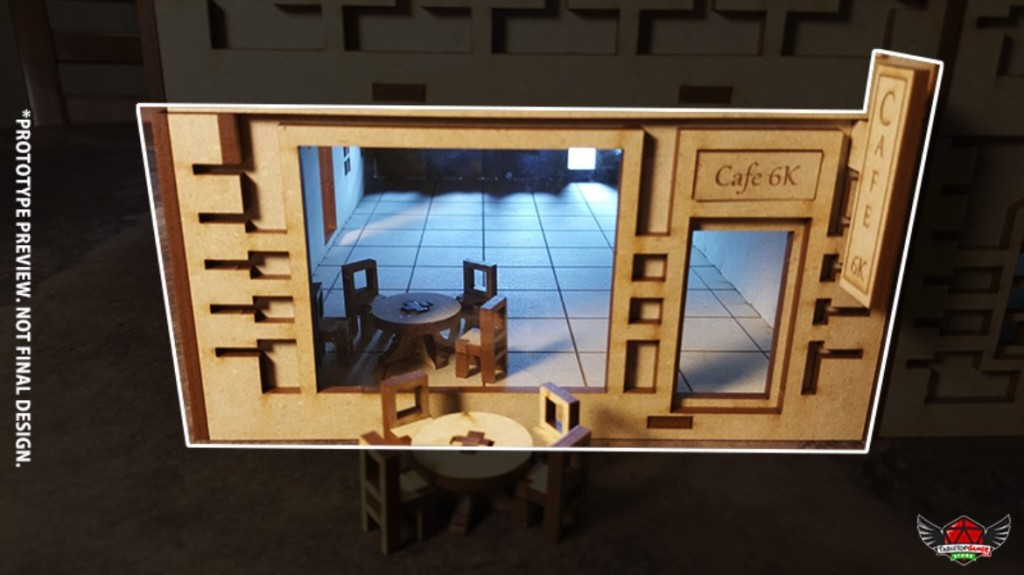 …
---
[WE] Side Wall Type E – Side Wall, Middle Door w/4 Windows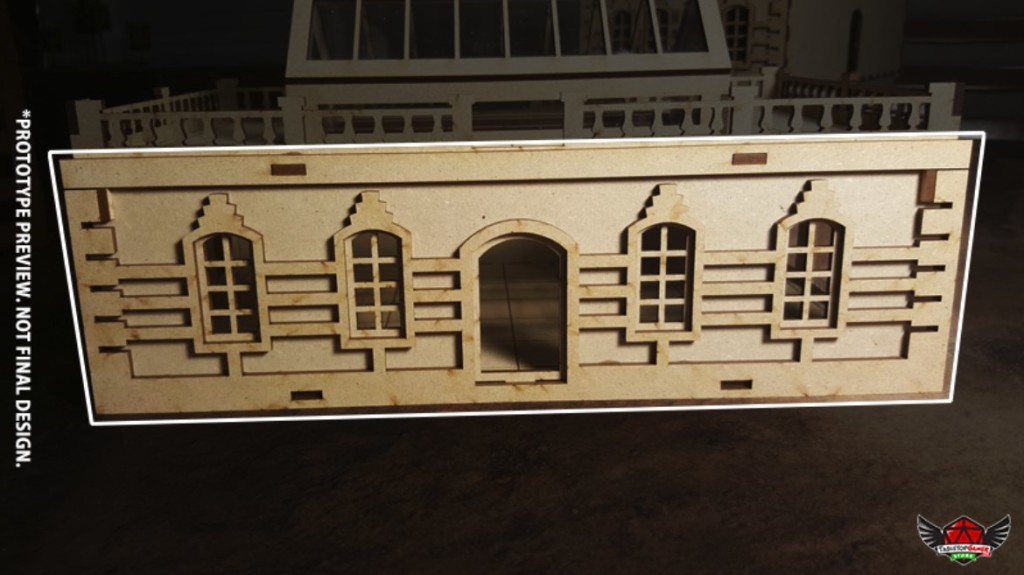 …
---
[WF] Side Wall Type F – Side Wall, 5 Windows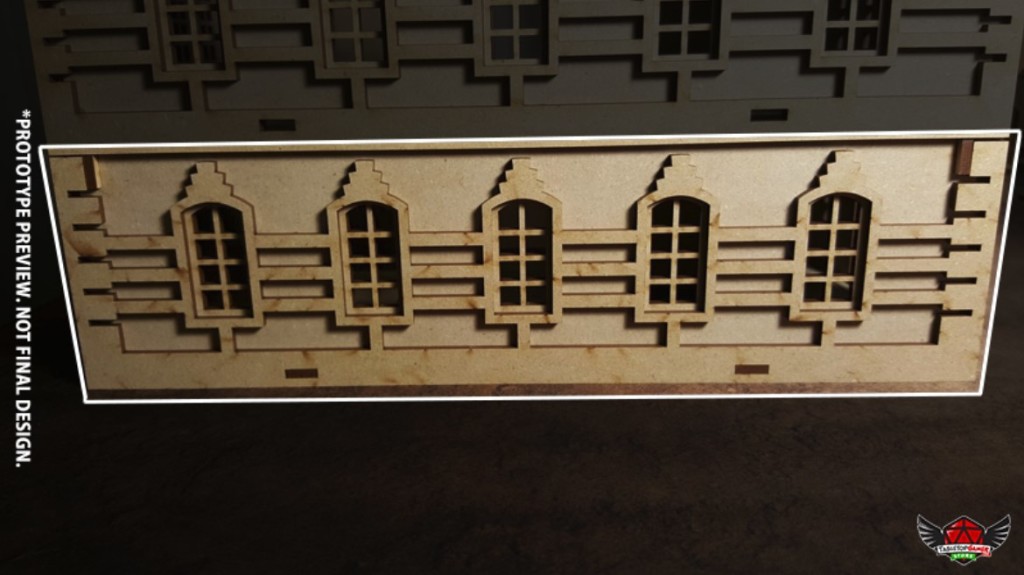 …
---
[WG] Side Wall Type G – Side Wall, No Doors or Windows and Side Wall, Center Door w/No Windows (2 Pack)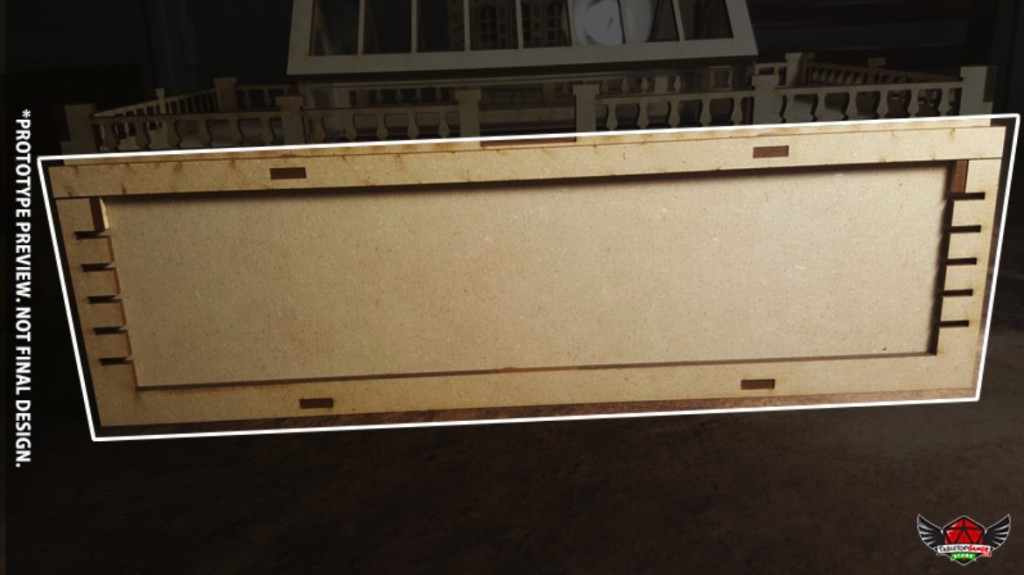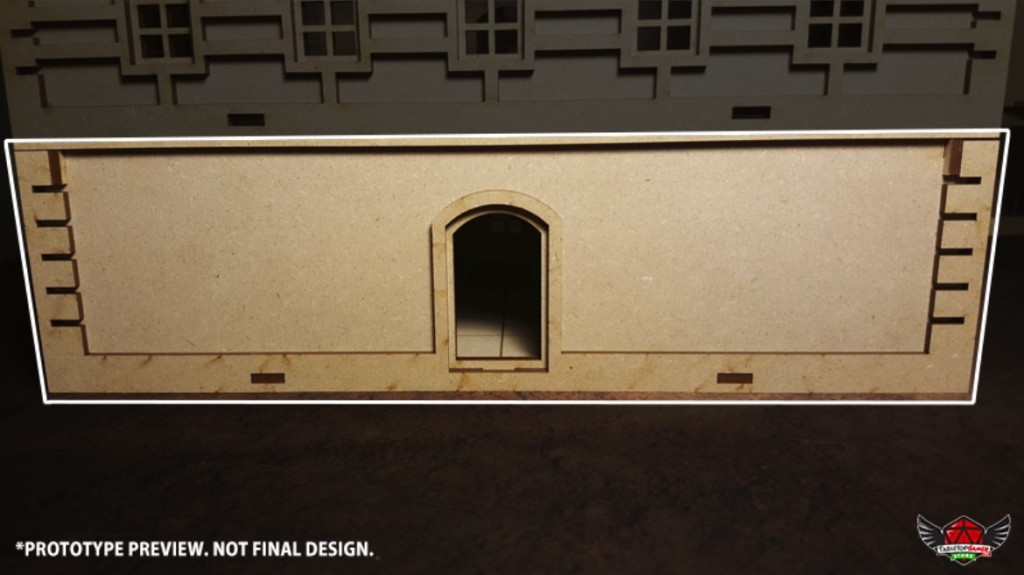 Roof Module Options
[RARCA] Arcanist Laboratory Roof Type A – Themed Roof "Arcanist Laboratory"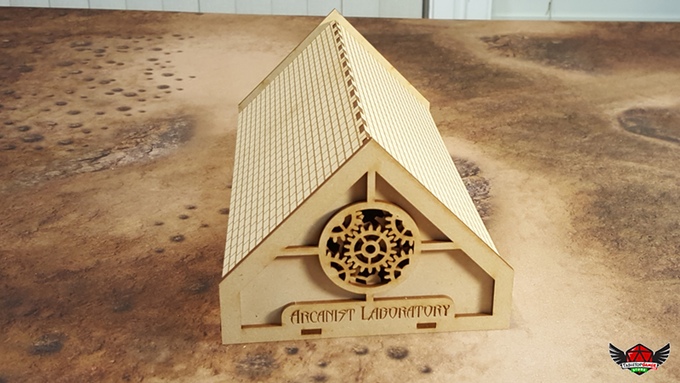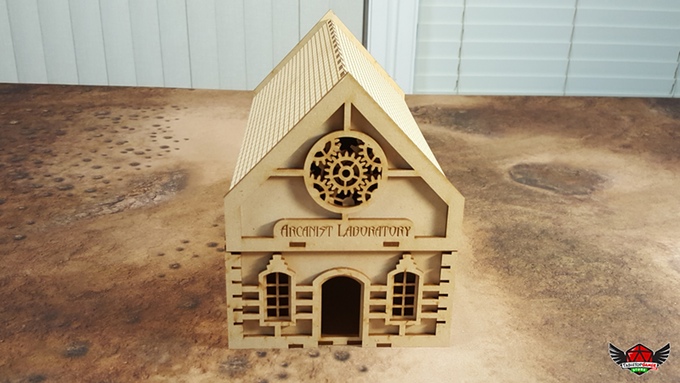 …
---
[RARCB] Arcanist Laboratory Roof Type B – Alternative w/No Label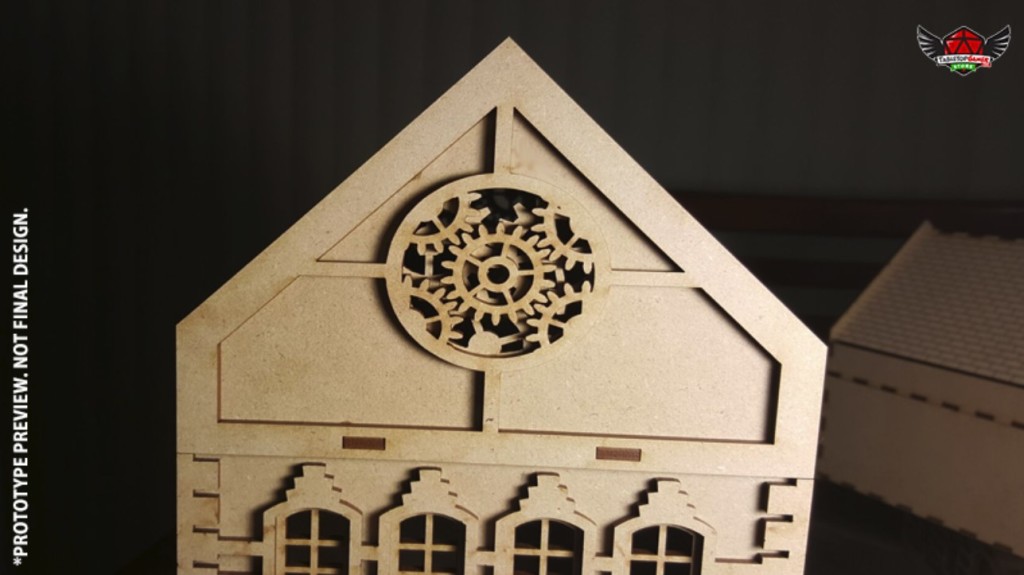 …
---
[RCLKA] Clock Tower Roof Type A – Themed Roof "Clock Tower"
…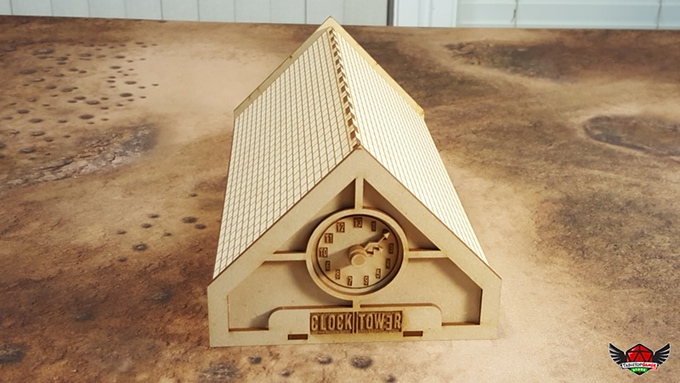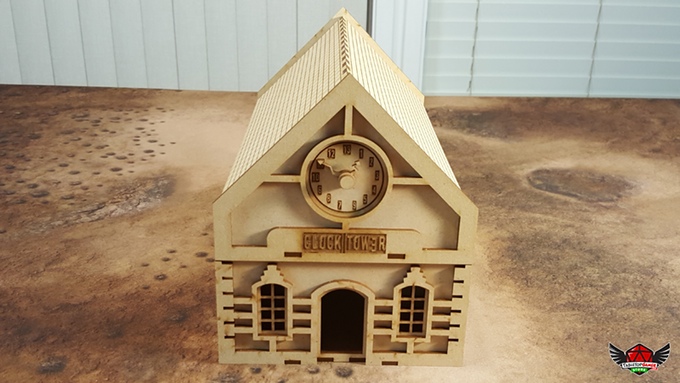 [RCLKB] Clock Tower Roof Type B – Alternative w/No Label & Standard Clock Numbers
…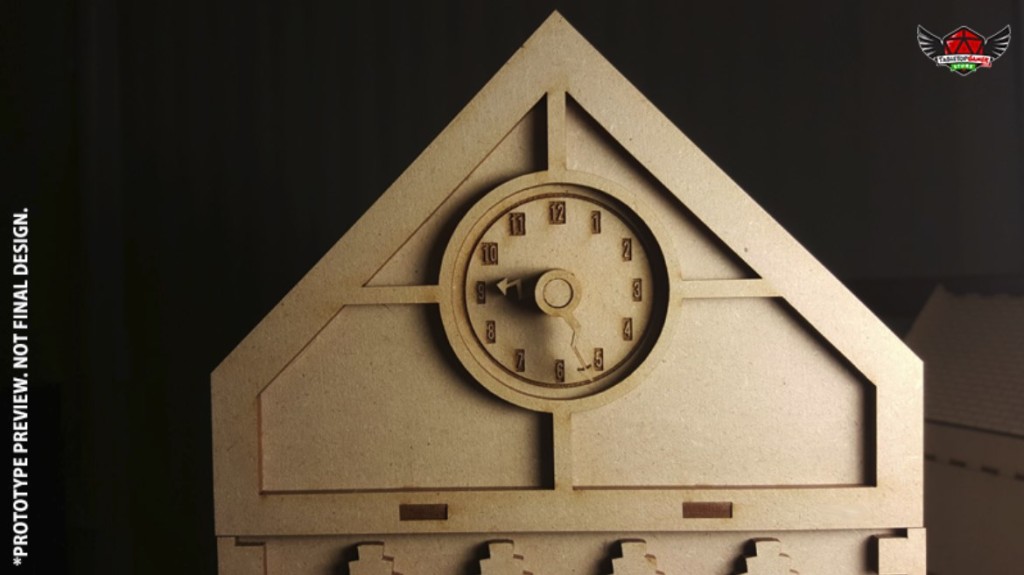 [RFLT] Flat Roof Type A – Standard Flat Roof, No Holes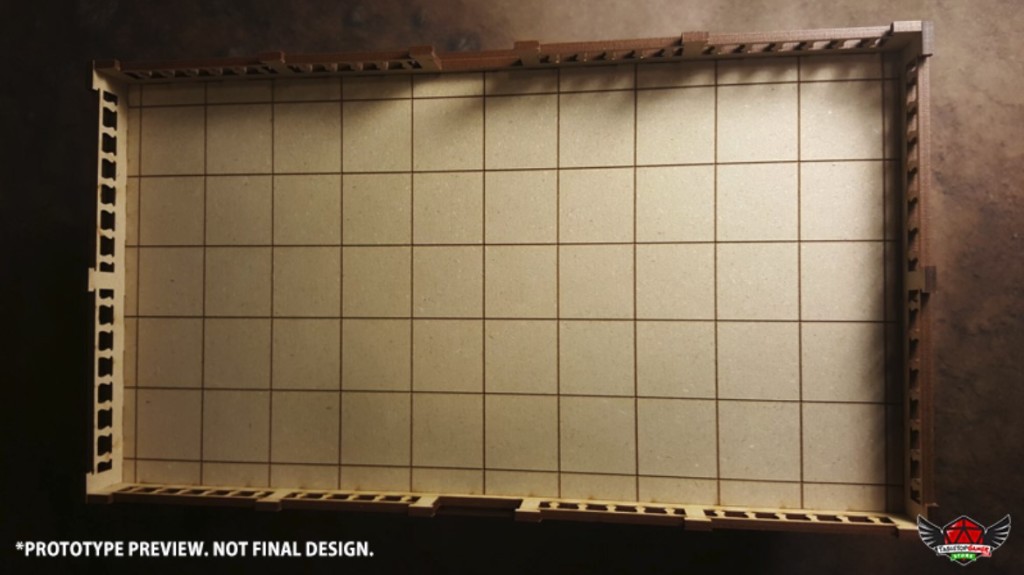 [RSKY] Flat Roof w/Skylight Window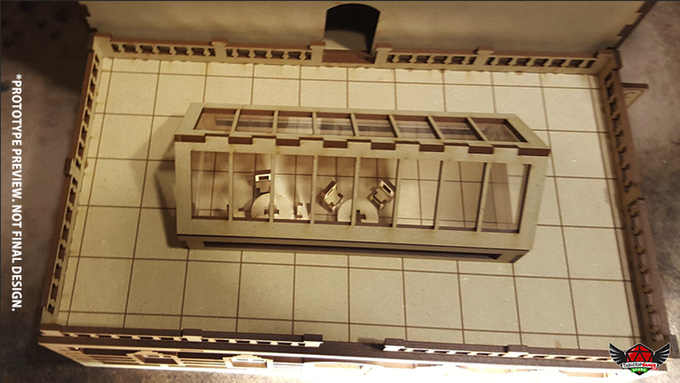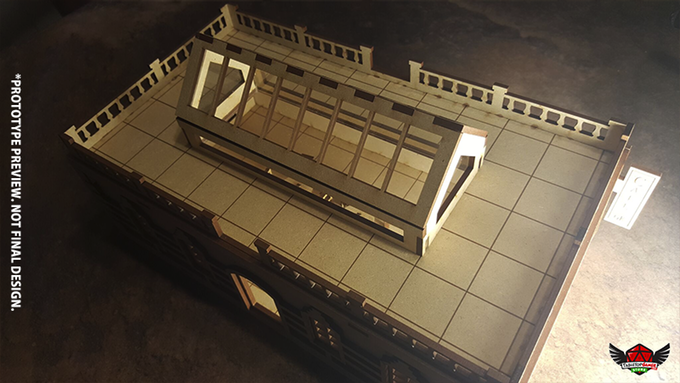 [RHEPOWER] Hydro-Electric Power Station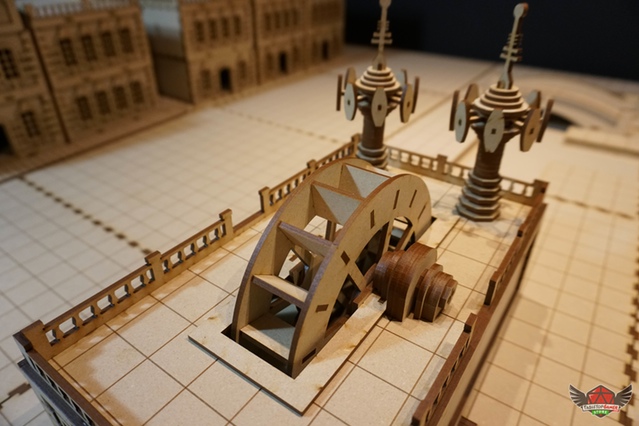 [RXAV] "Xavier" Angled Roof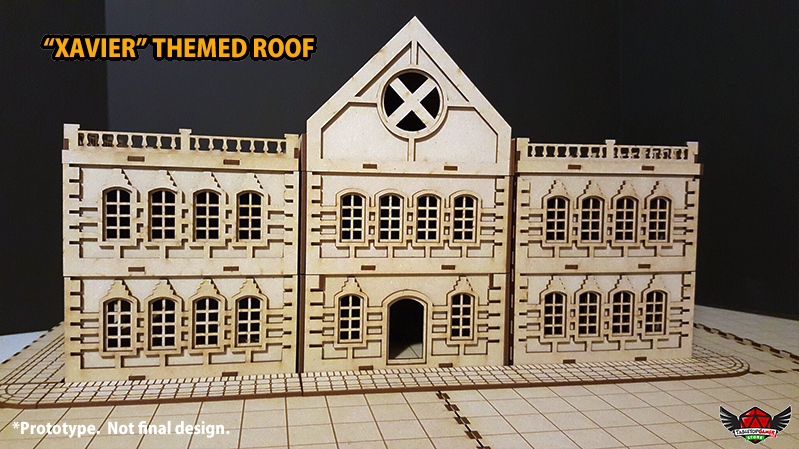 [RHOSP] "Hospital" / "Asylum" Angled Roof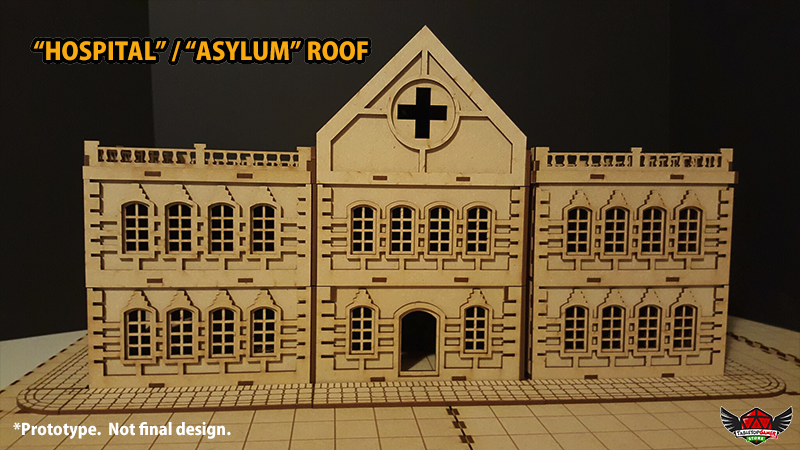 [RBLNK] The "Blank Canvas" Roof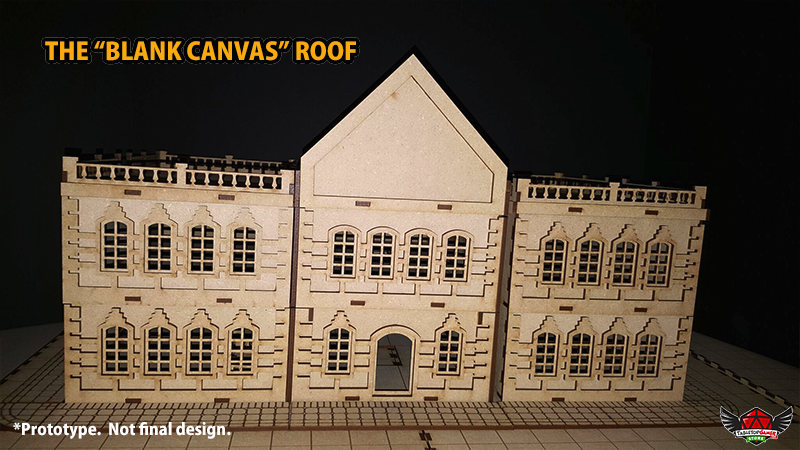 Accessories
[AWLK] Walkway Module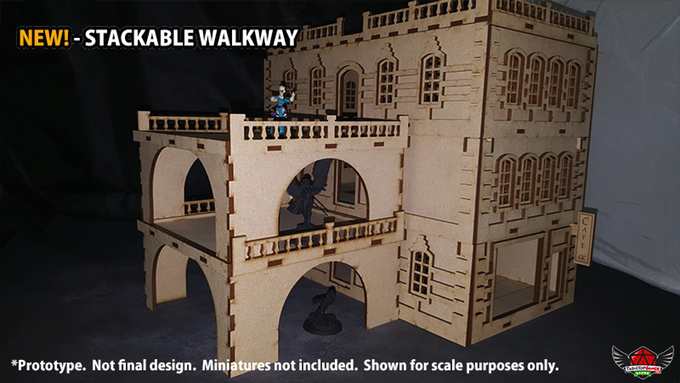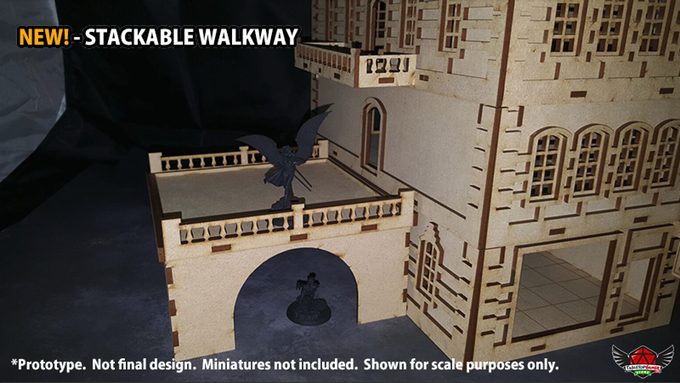 [ASTRS] Indoor Staircase Type A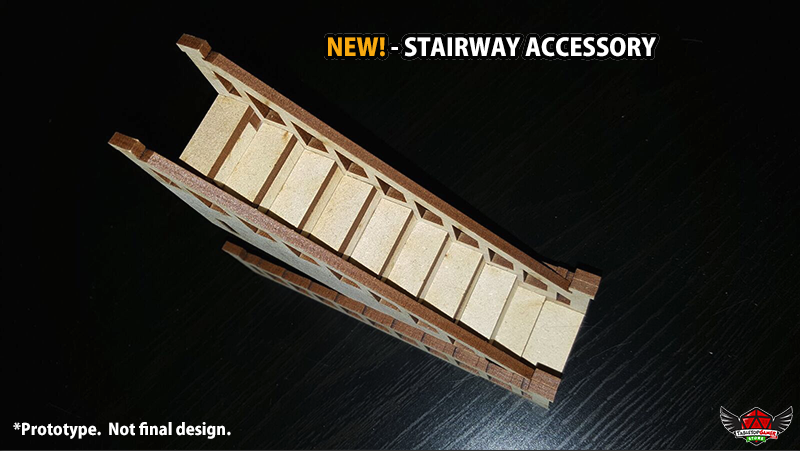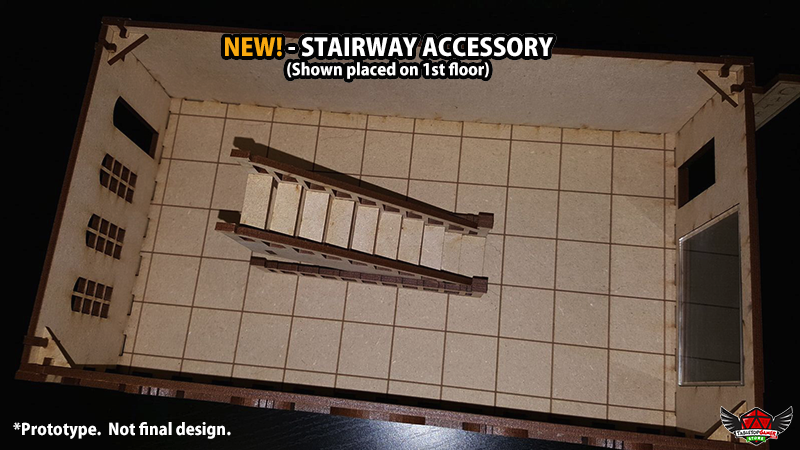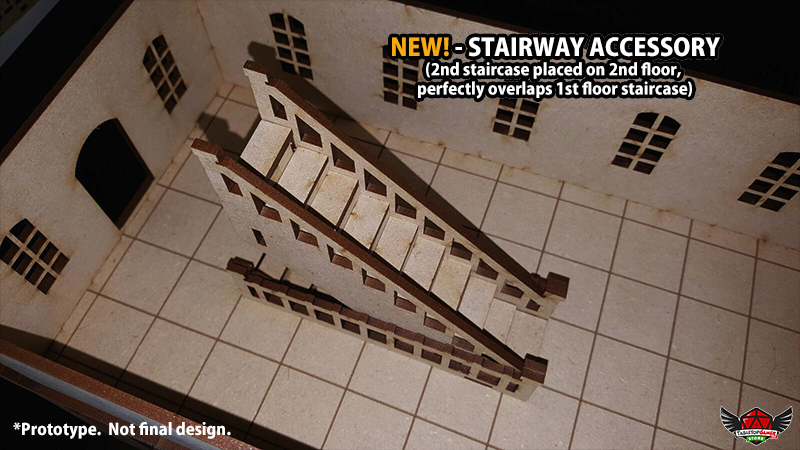 [ABALC] Balcony Accessory Pack 2 Balconies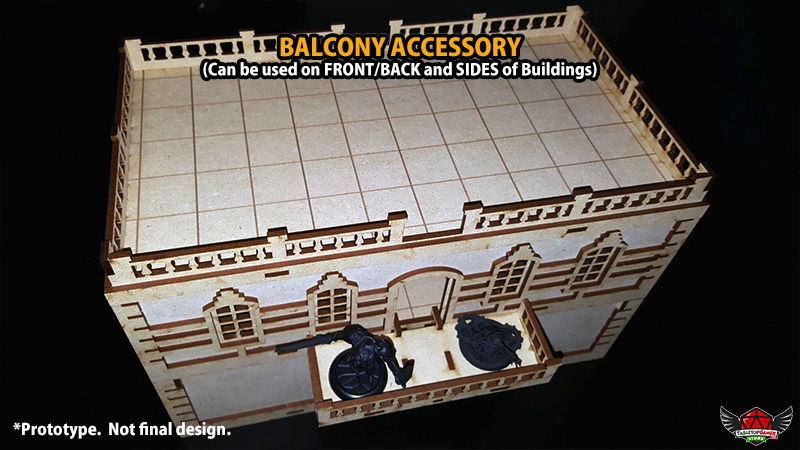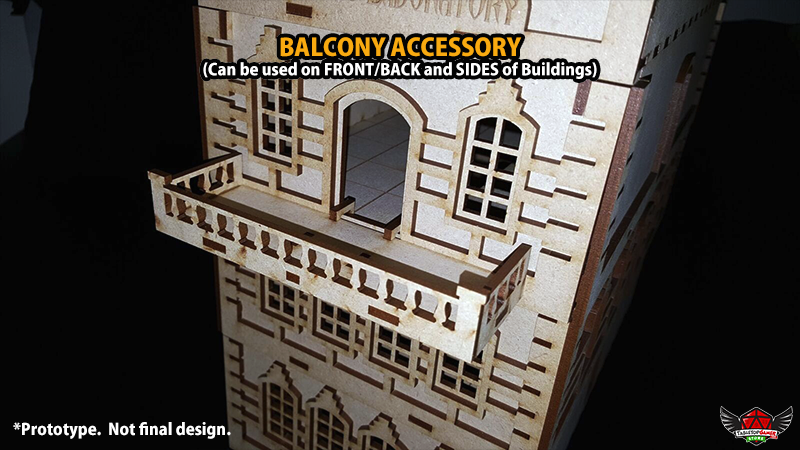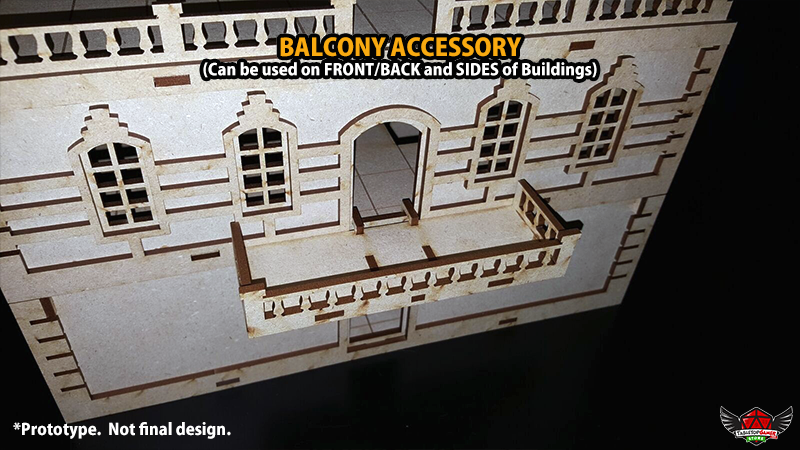 [ASKYWALK] Skywalk Accessory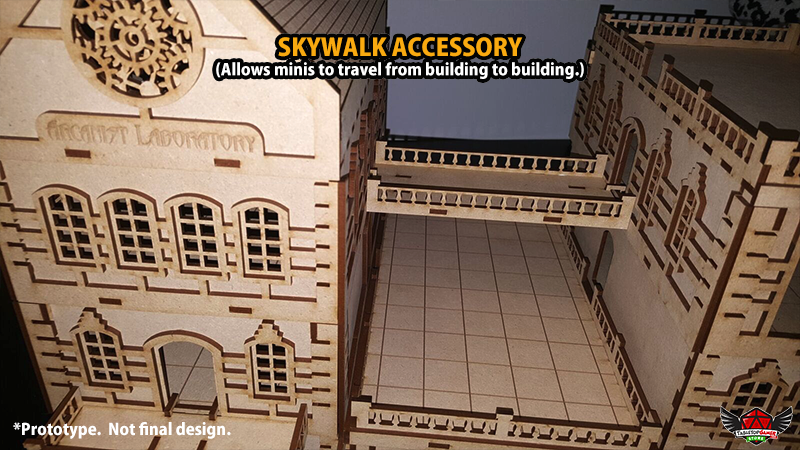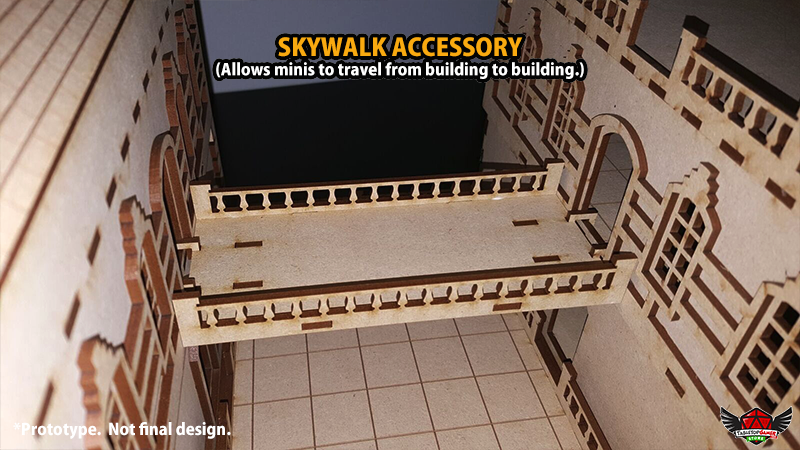 [ASIDEWALK] – Sidewalk Accessory Pack
Here we see the sidewalk's placed next to a building.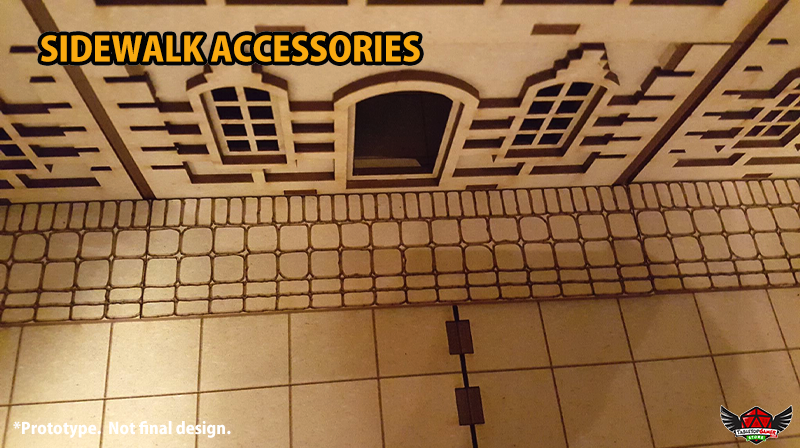 Here are all the basic components of the sidewalks.  Going from top left to right we see an inner corner piece, a 1/2 length piece, 1/4 length piece, 1/8 length piece, then on the second row we have a rounded outer corner and a full length piece.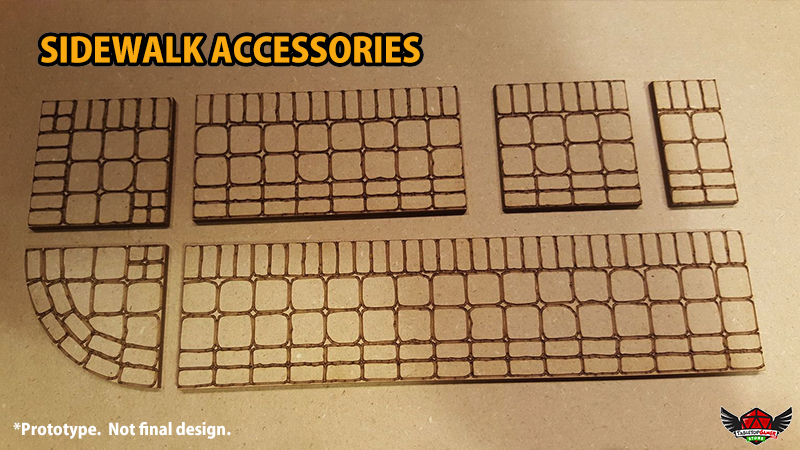 Here's what you can do by placing 4 rounded corner pieces and a couple 1/8 length pieces together.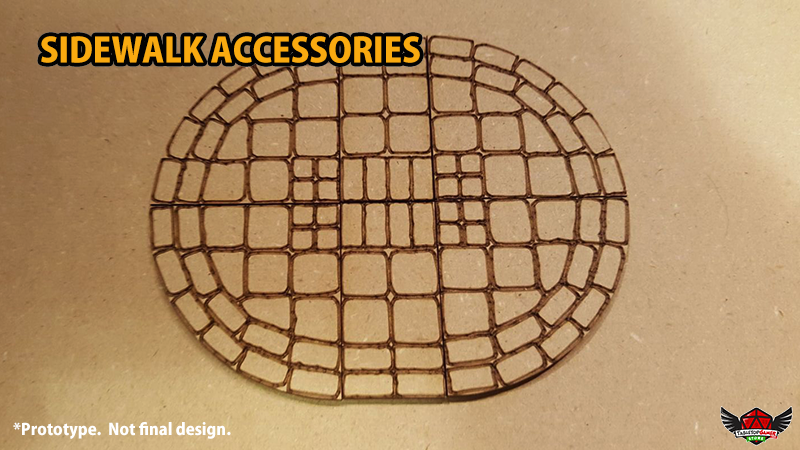 Here's just 4 rounder corner pieces.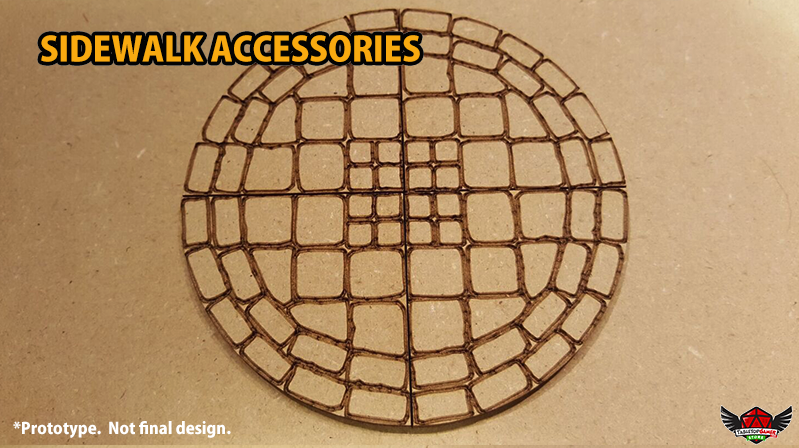 Here's how the pieces can be arranged to go around corners of buildings.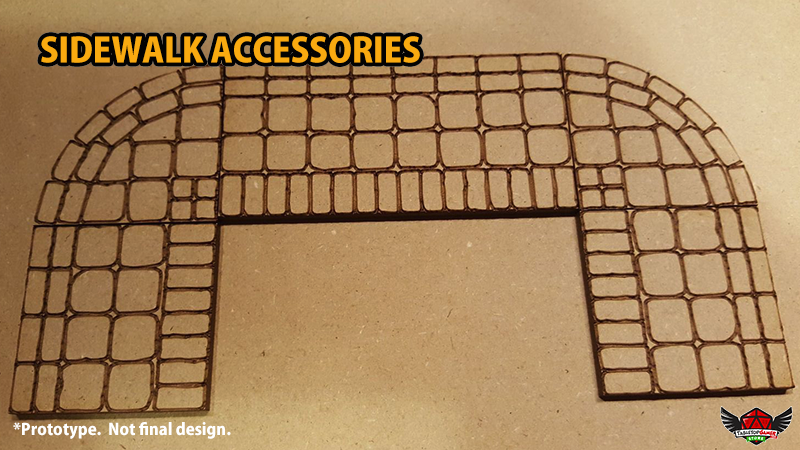 More examples of how they can be used.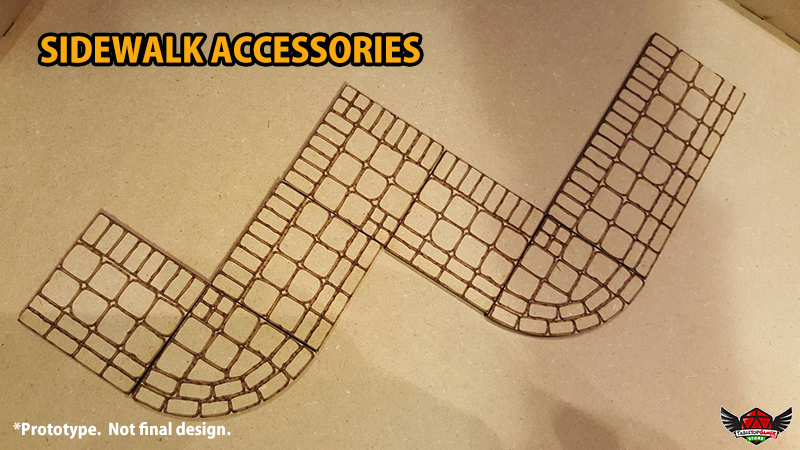 [ABRIDGE] – Waterway Bridge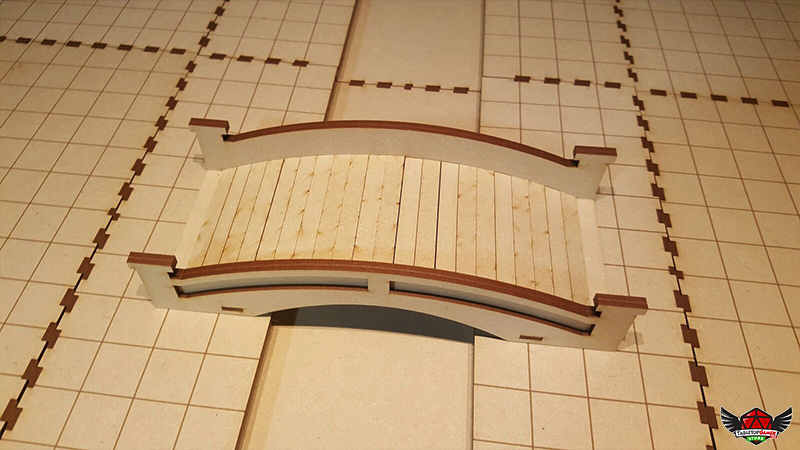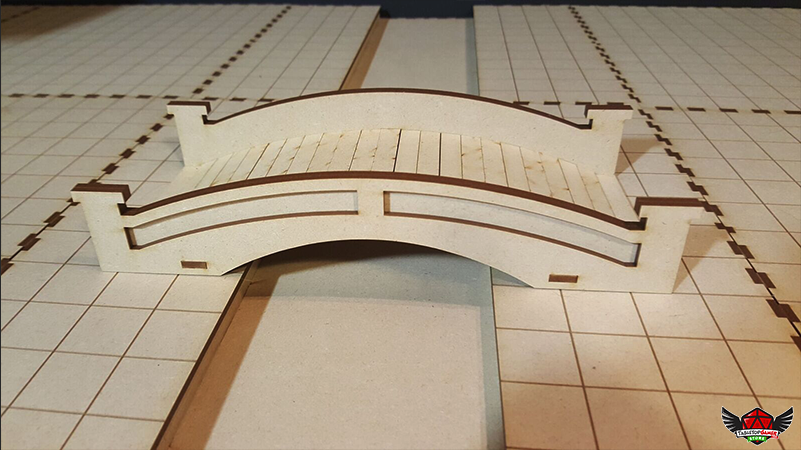 [ALAMPS] Street Lamps (Pack of 3)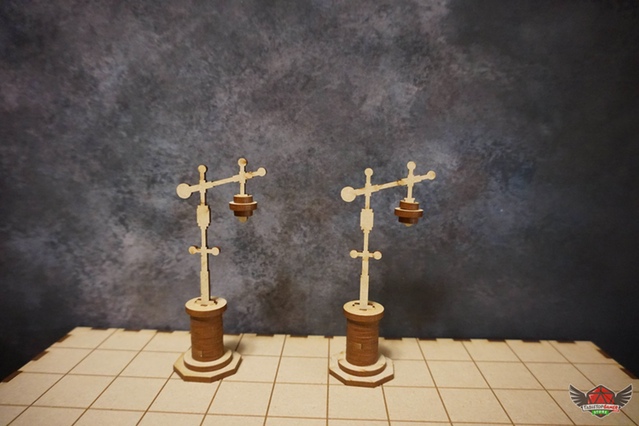 [ACRDBOX] Dual Card Box / Holder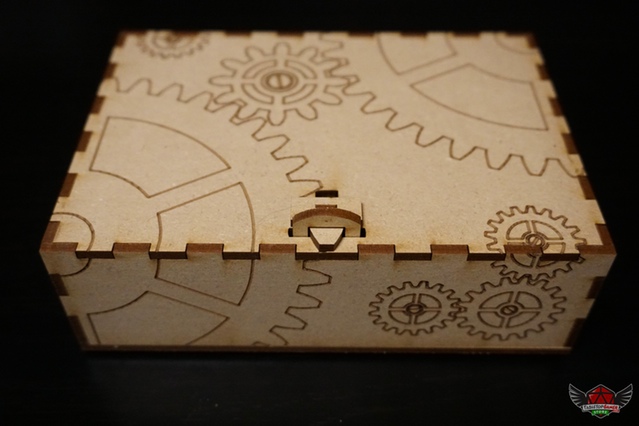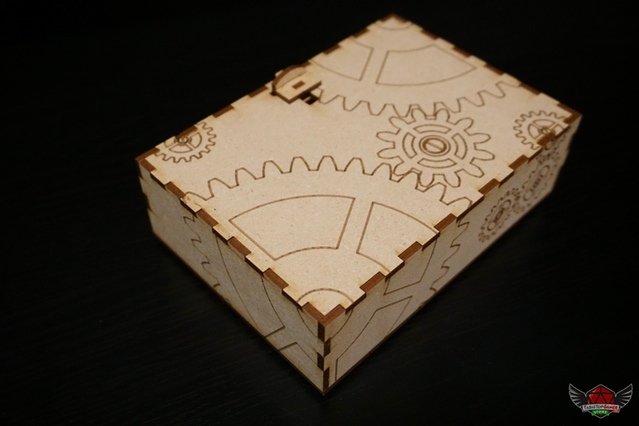 Interior Wall System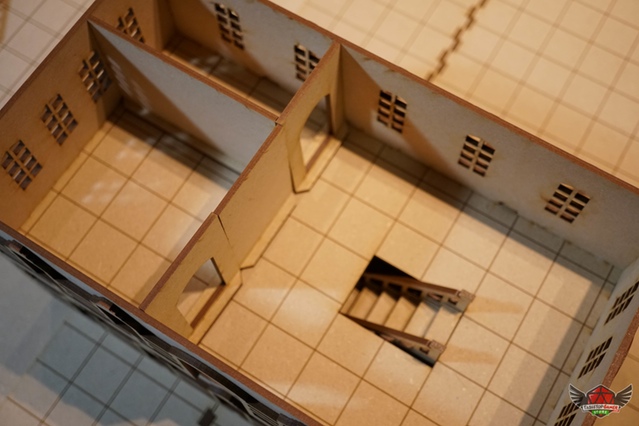 [IWA] – 72mm Interior Wall
[IWB] – 127mm (~5 inch) Interior Wall
[IWC] – 101mm (~4 inch) Interior Wall
[IWD] – 63.5mm (~2.5 inch) Interior Wall
[IWE] – 48mm Interior Wall
[FLOOR] – Modular Floor System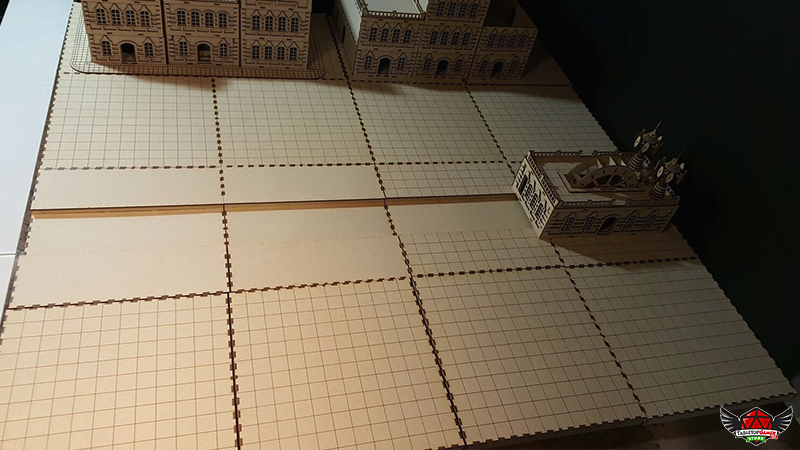 This is a snapshot of the modular floor system shown setup in a 4′ x 4′ setup.  Each tile is 12″ x 12″ and can be ordered with or without a 1″ grid engraved on it.
Some of the tiles in the picture above have the 1 inch grid engraved and some don't, to show you what they look like.
[MFA] – Modular Floor System – Standard 12″ x 12″ Tile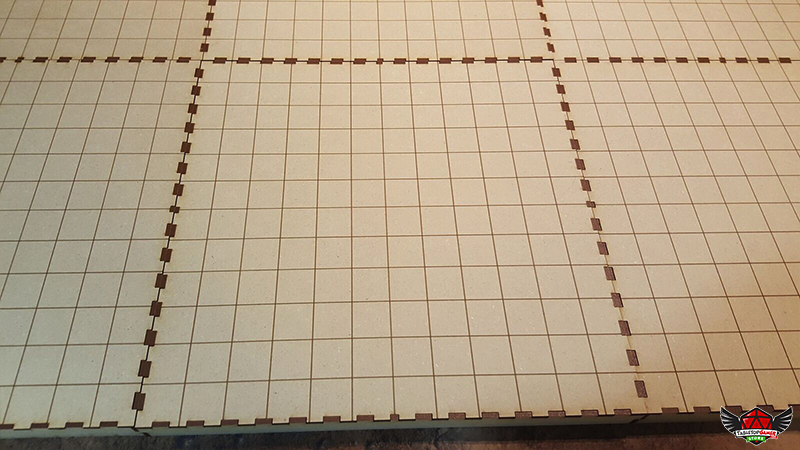 [MFB] – Modular Floor System – Waterway Tile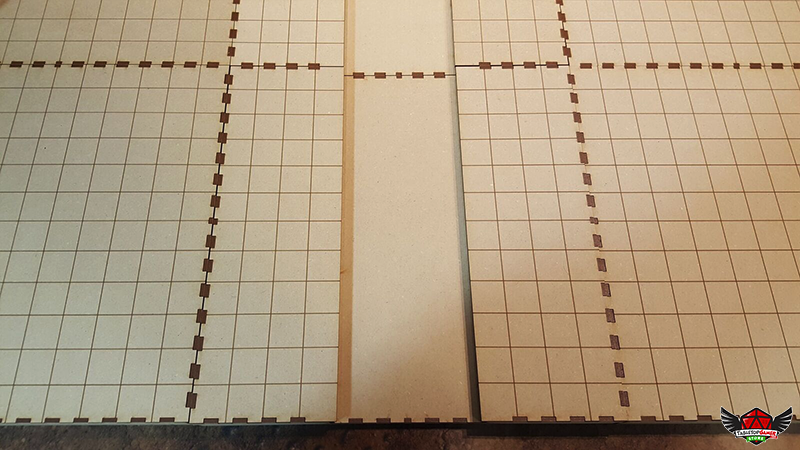 [MFC] – Modular Floor System – Waterway "T" Connector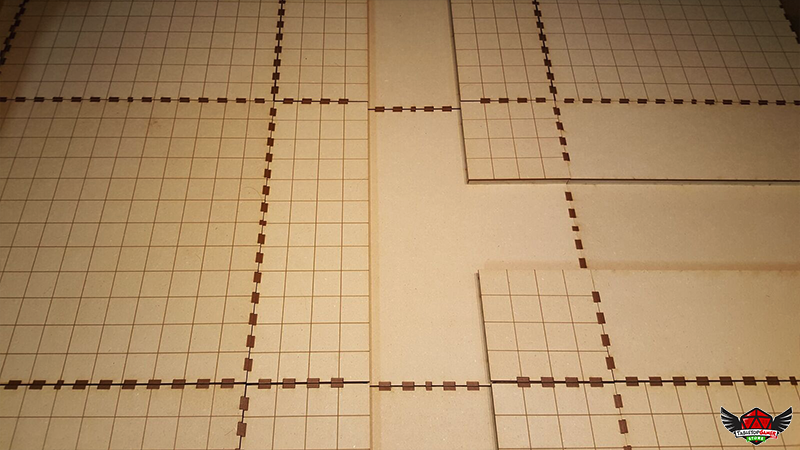 [MFD] – Modular Floor System – Waterway "L" Connector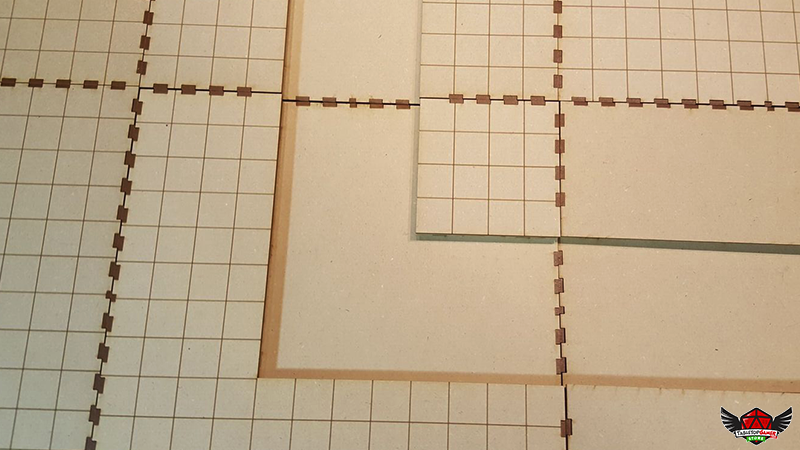 [AGEARS] Gears / Cogs Accessory Pack Type A