I'm super excited to announce that our Modular Victorian Steampunk Terrain Kickstarter has now gone over $10,000 in pledges.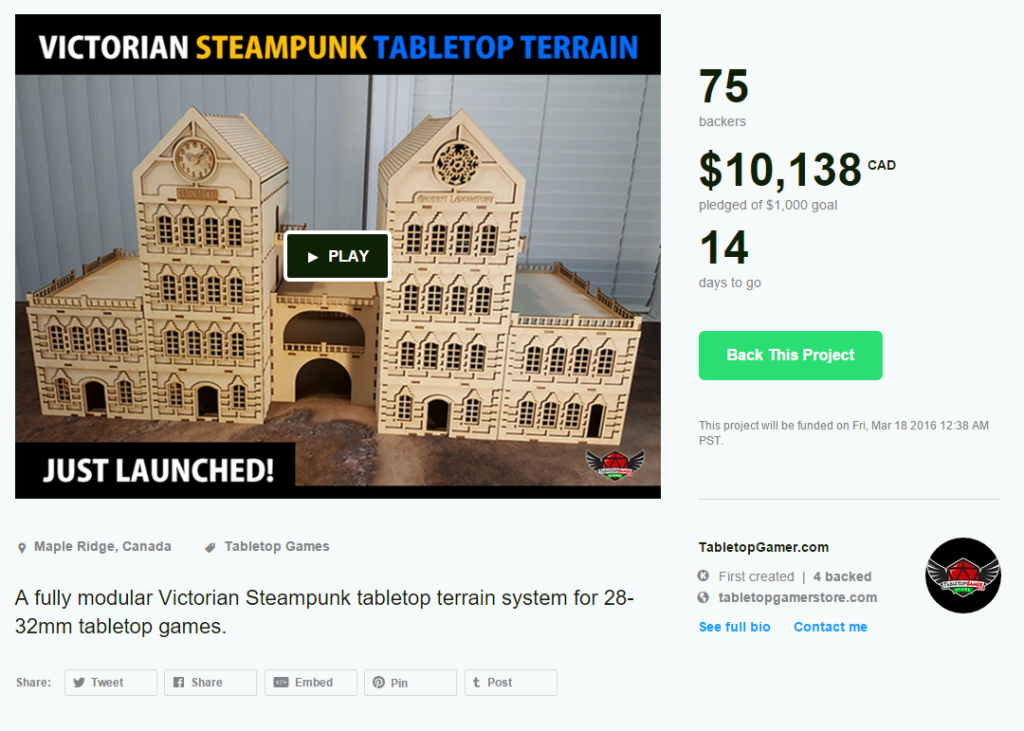 What's even more exciting is the positive response we've gotten from the backers in the conversations we've had on Kickstarter.
It's so exciting to launch a project which is well received by the community and to have the opportunity to design and deliver something people will enjoy using.
This is our first ever Kickstarter, and our goal was to simply hit $500 – $1,000 in funding, so seeing it get funded in less than 8 hours and now to go past the $10k mark has been a very exciting experience.
If you haven't had a chance to check out our Kickstarter yet, pop by and take a look by clicking here or visiting this link:
https://www.kickstarter.com/projects/2144623801/victorian-steampunk-modular-tabletop-terrain


Enjoyed this post? Follow and like us: